Order a Custom Kimono Robe

Shop for exquisite kimono spa robes at 3 Graces Design Studio in the USA. If you need one in a special size, or your favorite color, we can customize a piece for you! We make it our mission to make fabulous and comfortable clothing available for women of all shapes and sizes.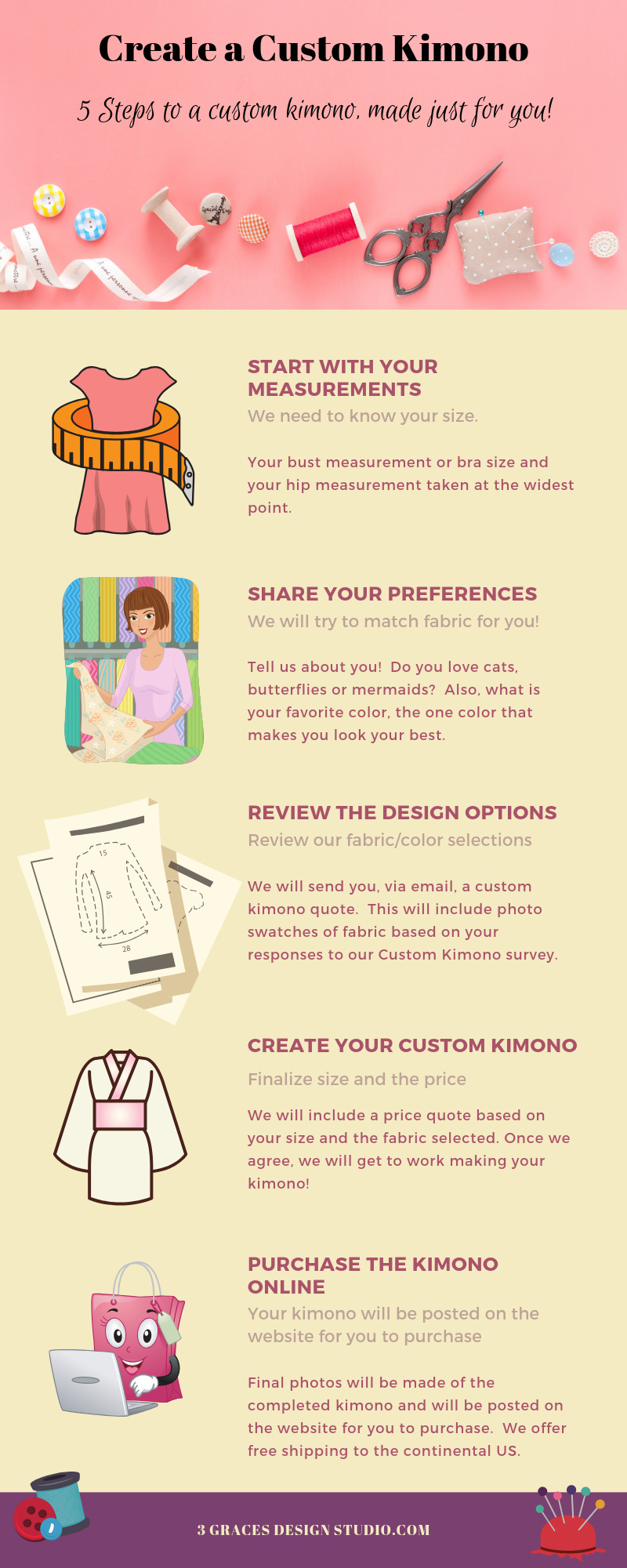 We have an Easy 5 Step process for constructing a custom kimono. Here's what we need to know to get started on a custom quote:

Our form below will ask for your name and email, so we can send the quote to you. We don't share our customers information, it is private.
We need to have your measurements to know what pattern adjustments may be needed and how much fabric will be needed. Bust and hip measurement are required but you may include a waist measurement if you have an "apple" shape. The reason we don't ask for a waist measurement in general is that our kimonos have a belt that enables the wearer to adjust the waist.

We want to know what themes and or/colors you envision for your kimono. Maybe you love cats, or butterflys or maybe you like dragons! Also include your favorite colors, describe what you see in a kimono robe made for you. the more information we have the better we will be able to find a perfect fabric and color scheme for your kimono.
Complete the Custom Kimono Request below to send us an email with the information and we will get started on your Custom Kimono concept.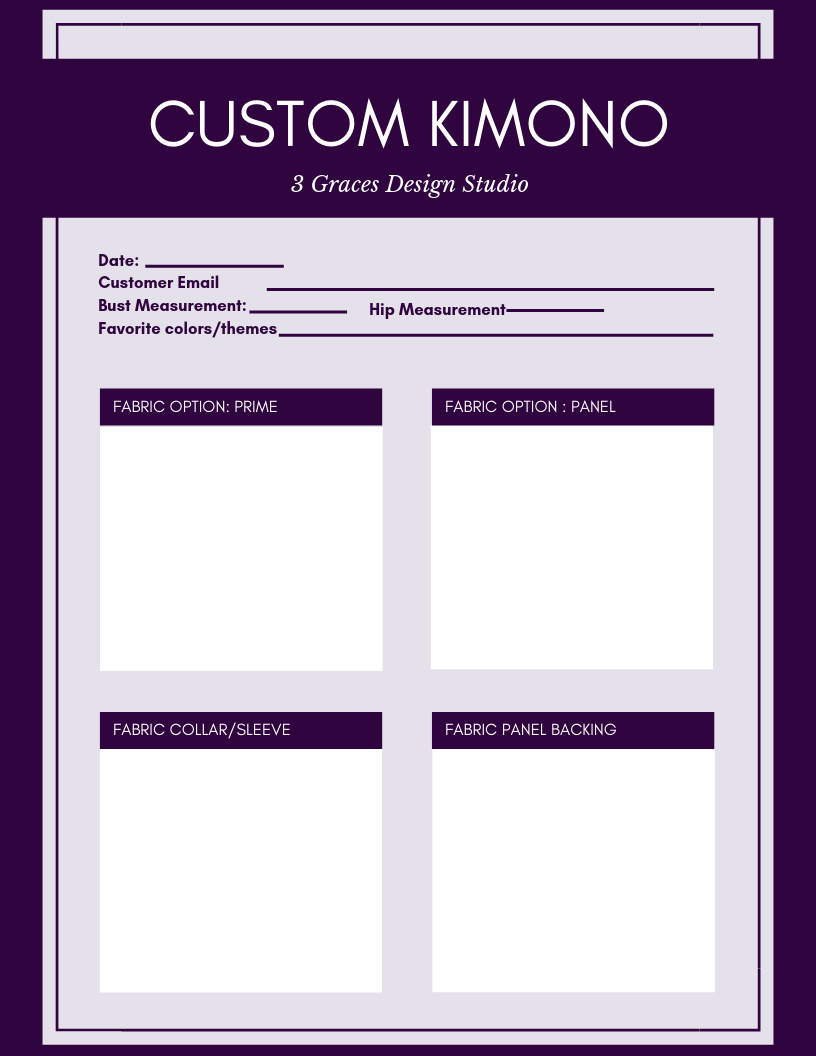 Let Us Customize a Robe for You

If you have any questions about our kimono spa robes or to get started on a custom order, please feel free to reach us through the online form. Please provide us with your height, measurements, body shape, and as many details as you can about what you'd like us to create. We look forward to hearing from you!